Spotlight on CoCoRaHS in Nevada with Dr. Kerri Jean Ormerod
Submitted by

casteele

on December 20, 2017 - 11:52am
Kerri Jean is Assistant Professor in the Department of Geography at the University of Nevada, Reno, and she is also Program Leader in Water, Climate, & Drought Hazards for University of Nevada Cooperative Extension. Since 2016, she has been a CoCoRaHS co-coordinator for the state of Nevada. We reached out to Kerri Jean to tell us some more about CoCoRaHS.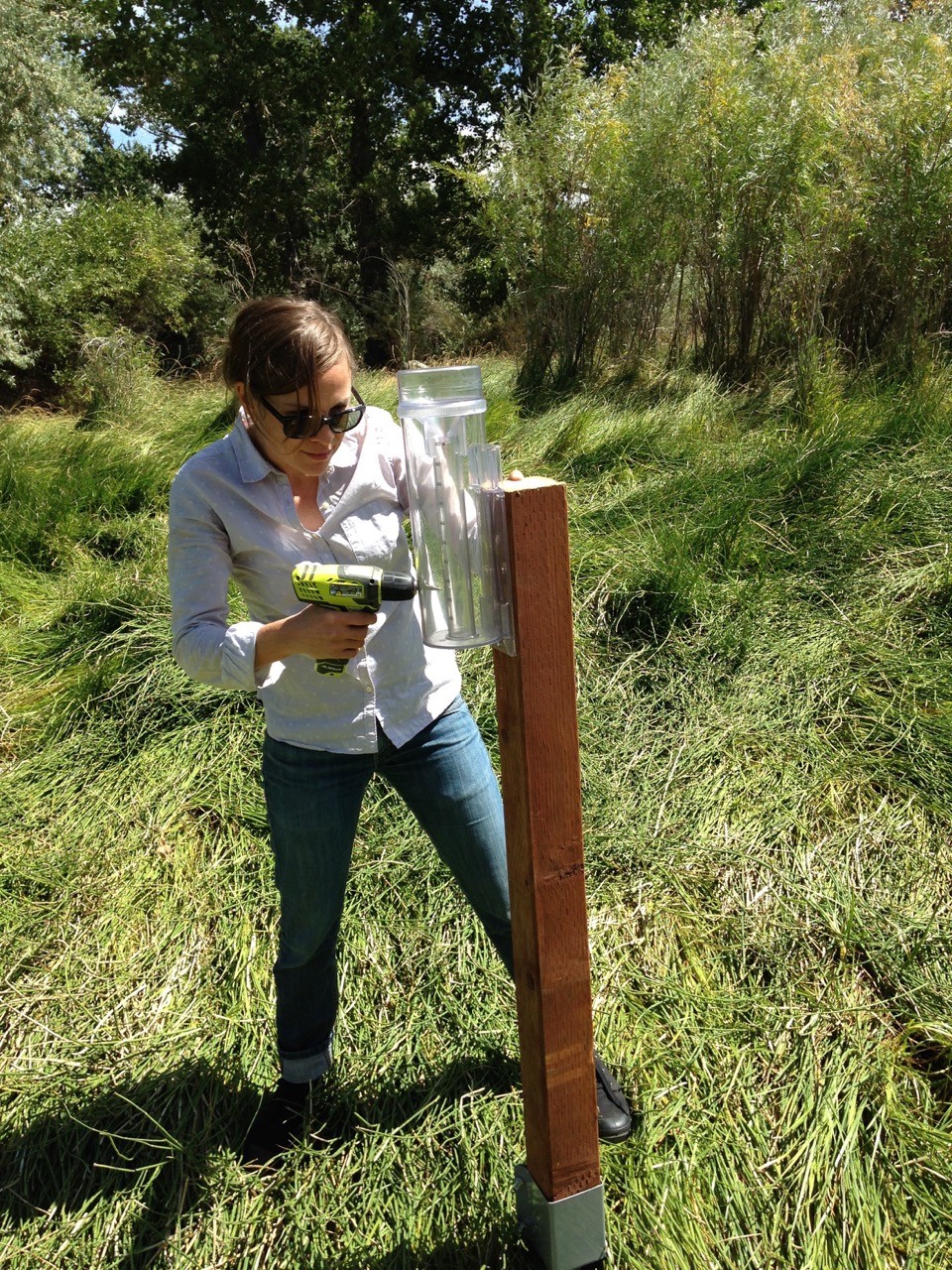 1.       What is CoCoRaHS? 
It is an acronym that stands for Community, Collaborative, Rain, Hail, and Snow network, a grassroots citizen-science collaboration. The CoCoRaHS network is the largest provider of daily precipitation data in the nation. 
2.       Is CoCoRaHS a good program for Cooperative Extension?
CoCoRaHS provides the platform for participants to map and measure daily precipitation using low-cost equipment and an interactive website. They also provide opportunities to coordinate landscape condition monitoring and to improve the U.S. Drought Monitor (USDM). In Nevada the USDM informs locally relevant land management decisions made by government agencies (e.g., USDA, BLM, IRS). Currently there is a real lack of available hydrologic data in most rural areas of Nevada, which complicates effective management. Another complication is Nevada's hydrological extremes. Additional CoCoRaHS observers in Nevada provide valuable data, and also an opportunity for greater engagement with communities across the state. 
3.       What are the benefits of CoCoRaHS for the state and for science?
Collaborative and participatory projects like CoCoRaHS can directly link communities to state and federal policy decisions related to water management, drought, and climate change. The reported observations are publically available and used by the National Drought Mitigation Center, the U.S. Department of Agriculture, the National Oceanic and Atmospheric Administration, the National Weather Service, and others.
4.       What are the benefits in terms of education of the public—the volunteers?
Citizen-science programs like CoCoRaHS engage communities with research scientists and create opportunities for exchanging information about weather and climate. CoCoRaHS observations provide locally relevant data and communicate real-time conditions to relevant stakeholders. By increasing the number of precipitation observations, especially in rural communities, the network will reduce uncertainty for land and water managers, diversify the scope of information to represent local environmental conditions, and potentially support long-term planning and adaptive management, which could have important implications for reducing vulnerability to extreme weather events (including prolonged drought).
5.       How much needs to be done for a person to get a program started?
The minimum requirements to participate are the official 4" rain gauge, necessary training, which can be done online, and a willingness to report observations via the CoCoRaHS website or phone app. 
6.       What are some good web sources for a person to learn more and to get started with CoCoRaHS?
The CoCoRaHS website has lots of information: http://www.cocorahs.org/ and you should definitely try out the CoCoRaHS YouTube channel. It has loads of informative and educational short animations and webinars: https://www.youtube.com/user/cocorahs
Back in June, Kerri Jean was able to hire a Community-Based Instructor - Heather Angeloff - to work on raising the profile of CoCoRaHS in Nevada. Heather is based at the University of Nevada Cooperative Extension Office in Yerington. Recruiting and retaining new CoCoRaHS volunteers is not often an easy task. Sometimes volunteers come forward because they have heard about the program from a friend, but more often Kerri Jean and Heather have to work hard to make connections with new observers. Especially in more rural locations. They emphasize how important it is to work with volunteers in person and meeting them where they are. A volunteer is much more likely to get started with CoCoRaHS if they have in-person technical support in navigating the website or installing gauges. Kerri Jean explains that it's been a daunting task, expanding the CoCoRaHS network in Nevada, but she's really encouraged by the growing numbers of volunteers. Her advice to build connections - go to any meetings you can get an invitation to. Heather and Kerri Jean have been to meetings hosted by 4H, the Rotary Club, Great Basin Beekeepers, the Truckee Meadows Parks Foundation and the Eastern Nevada Landscape Coalition. And let potential volunteers know how important they are - by providing their daily precipitation data, they help farmers, ranchers, emergency management personnel, and research scientists. 
If you would like to talk to her about CoCoRaHS in Nevada, here's Kerri Jean's contact details. And listed below are contacts for other SW Hub states.
Arizona: Nancy Selover
Hawaii: Pao-Shin Chu
New Mexico: David Dubois
Utah: Jon Meyer
California: Mike Anderson and Jimmy Taeger